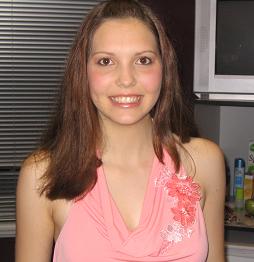 Hi everyone! My name is Nell Taylor and I am a 16 year old Irish Dancer from WA. I have recently started designing irish dance dresses after I designed my new dress this year. My dressmaker, who was impressed by the designs, referred some of her clients to me. I really enjoy designing and my designs stand out with bold colours and eye catching patterns. I design both modern and more celtic dresses, and can design according to what the dancer prefers (i.e. themes, colours, style, favourite patterns).
Please take a look at the photo page for dresses I have designed.
My prices range according to the standard of the dress needed (eg. champion or beginner dress). But I generally charge $60AU for a black and white (not coloured in) dress and $80AU for a fully designed dress with a colour scheme.
Please do not copy any of the dresses on this webpage because they were all designed by me and they took a lot of time and effort. Thankyou very much!
For futher inquiries or to see any other of my designs. please email me on:
miss_cheeveeous_me@hotmail.com